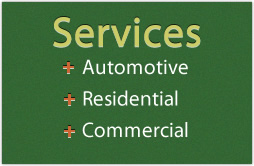 Riverdale Locksmith Residential Services
Need your keys duplicated? Want to install a high-security system for your home? Riverdale Locksmith might be the one you need!
Riverdale Locksmith is the most reliable and trusted locksmith company in Riverdale, MO and surrounding areas. We pride ourselves in having the latest technology when it comes to home safety and security. Our top quality service ensures you have a safe and secured home. Give us a call and we will surely help you with your locksmith problems. Whether it is just re-keying or installing a home safe, Riverdale Locksmith is here to help!
Call us at (770) 212-3849
Riverdale Locksmith has the best team of technicians in town. They are expert in providing the highest quality of residential locksmith services for different kinds of residential locksmith problems absolutely very affordable price. Our professional and high qualified locksmiths handle all kinds of security problems by using modern tools and equipment to assure fast, efficient and comprehensive kind of service that will surely meet(sometimes exceed) your expectations. We operates 24 hour a day 7 days a week for local and foreign residence of Riverdale, MO and surrounding areas. Our response period ensures our customers to be back on their feet in no time.
At Riverdale Locksmith we offer complete range of security products and wide coverage of services features installation, repair, maintenance and upgrades on all types and brands of security hardware. We also provide services to those brands that we do not sell. We also provide other services:
Residential Locksmith services:
All services on master systems and high-security locks
Repair and/or upgrades on all kinds of locks
Installation of new lock sets for any doorway or window access
Re-keying and/or new keys made for existing locks and deadbolts
Setting up of peepholes
Installing a home safe
Other home security systems
Call us at (770) 212-3849
You can't find any other locksmith company in Riverdale, MO that is good as Riverdale Locksmith. Because at Riverdale Locksmith - YOUR security is OUR main priority! So for your residential security needs don't hesitate to call us at (770) 212-3849 and we guarantee you complete satisfaction at a very affordable price.